Commercial Electrical Contractors
Commercial Electrical Contractors
SJ is one of Kansas City's top commercial electrical contractors. We have a commercial lighting division for business and franchises, which are two types of commercial work we do. Business owners need an electrician who is experienced with commercial lighting because it represents your brand. Having enough light, or up to code wiring are things you don't want to worry about now or later. Our job is to make your business work for you so you and your employees can do your job well. This is why we give attentive service and quality work from job start to the final finish. 
Call the light experts at 913-837-3549!
Read more about our commercial specialty services here.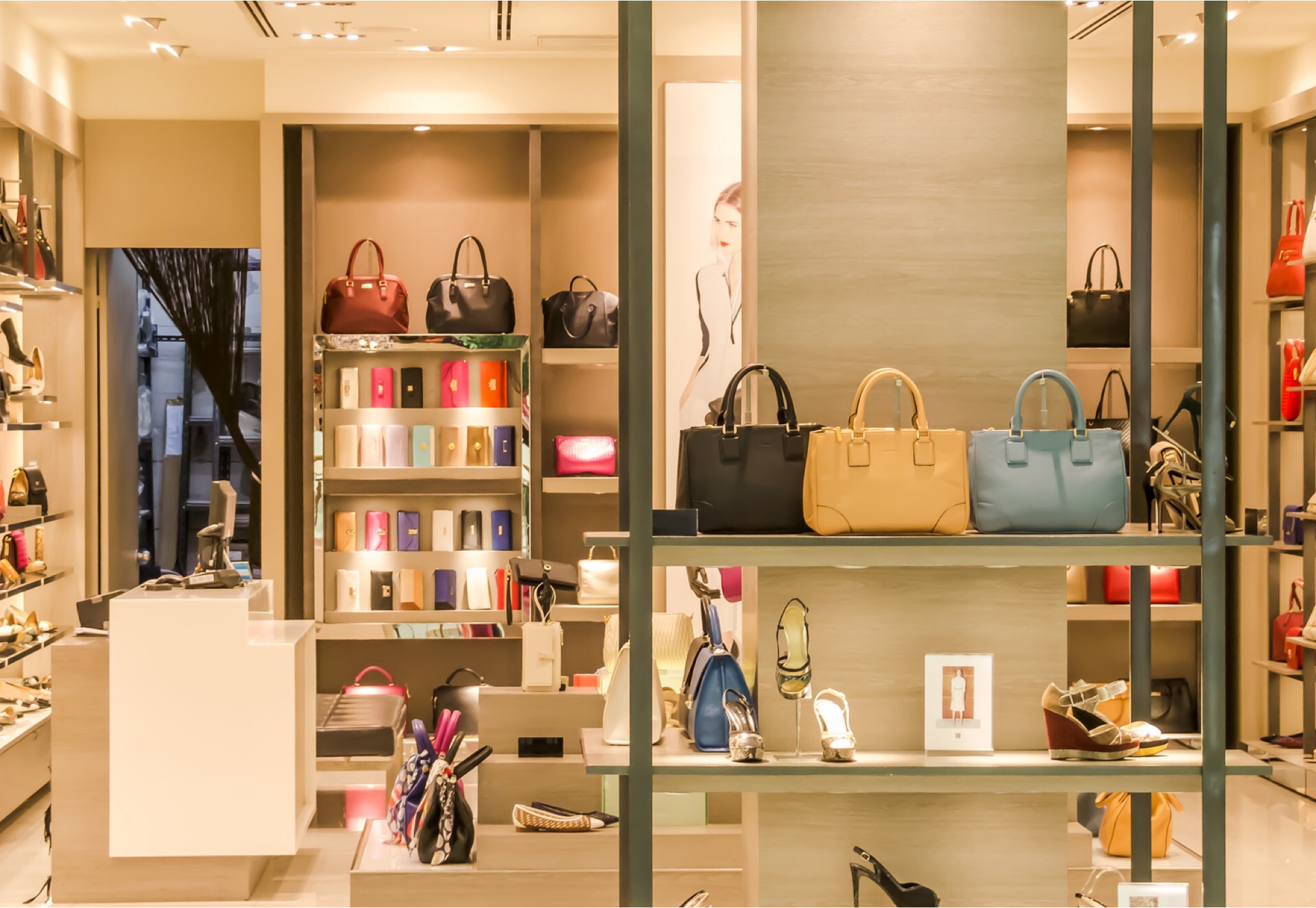 Commercial Electrical Contractors for Businesses
 A commercial electrical contractor should be experienced at creating and executing a lighting plan. If you own a business, we can help reflect the style of your brand. In addition to industrial projects, businesses are part of our commercial electrical contractors division of work. We provide options within your budget because business lighting is one of our lighting specialties. A good light plan will create a good customer experience. A better experience means you're building a relationship with your customers, and that's our goal!
Quality lighting is essential for employee work flow, so the overall design is important as well. This is especially true in retail and service based businesses where the lighting is used to showcase work or products. If you own a multiple locations of one business brand, we can help create a cohesive look for all of your locations. For franchise owners, we can replicate the design of a flagship location so it carries through for a branded look to all stores. It's important to keep the look and feel of lighting consistent as a key part of business identity!
Commercial Electrical for Franchises
Lighting is an important part of commercial electrical because it presents a space.  For franchises and corporate owners, one of the challenges you have is design consistency. By using the same commercial electrical contractor, you remove guess work form your projects.  This helps maintain a strong brand and projects run smoothly when there are dedicated commercial electrical contractors. Franchise owners know the look is important, so if you're expanding into franchise establish a strong brand. The first few locations matter the most! Choose a commercial electrical contractor like SJ. We know how to build and light up your brand!
There are always issues that arise during construction, but an experienced electrician can problem solve under pressure. Finding solutions with creative thinking are two top qualities to look for in a commercial electrical contractor. We can also help maintain electrical service as your business grows. Good day to day operation and a strong brand identity are two things you need for long term success. We are passionate about business growth and want to help you grow!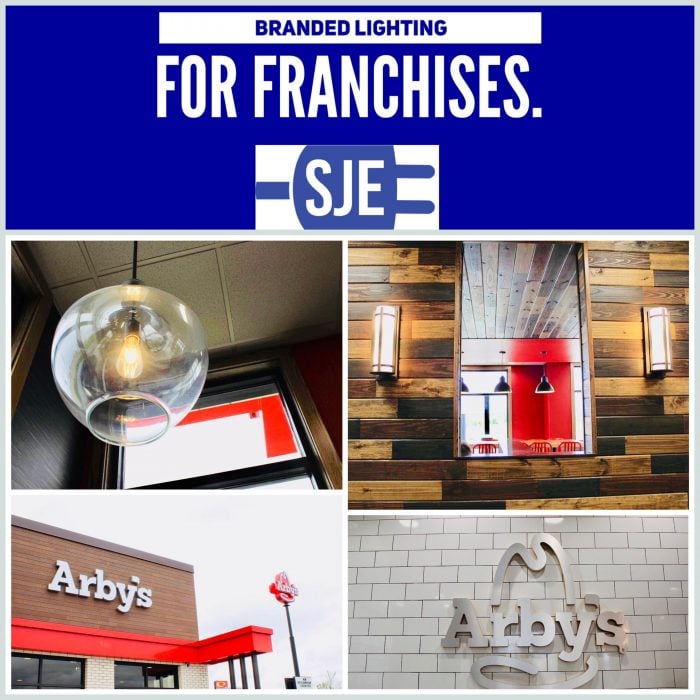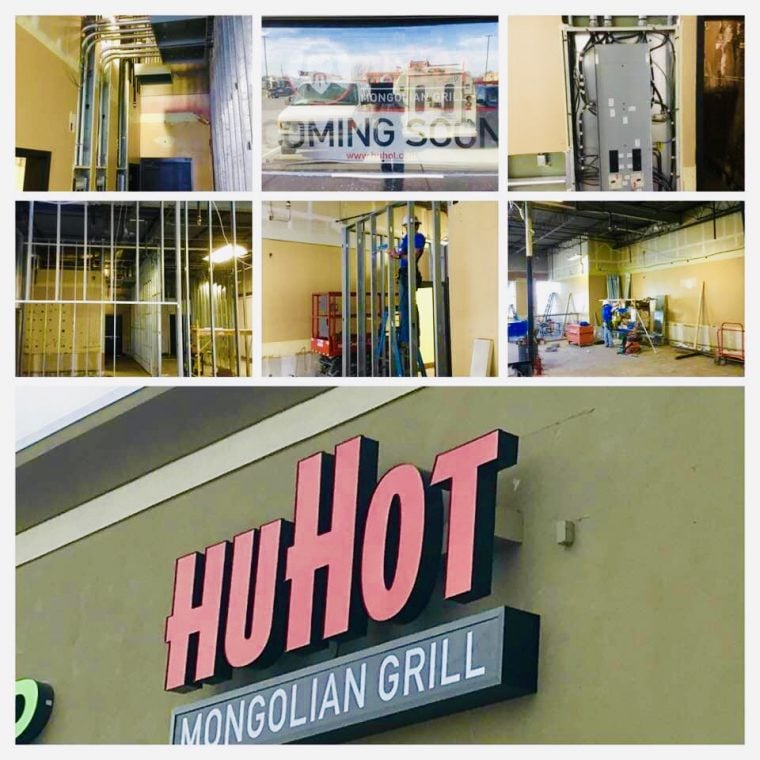 "SJ Electric did the lighting for my second location and it is beautiful! Then Steve helped solve some lighting issues in my first location I've had for years. I highly recommend SJ for business owners!" 
Gemy Chiarizio, Owner Of Studio 39 Salon
Studio 39 Salon of Lakewood
Lee's Summit, Missouri
SJ was part of the construction for Studio 39 Salon and it's opening of second location. After a demising wall was built to divide the existing space, we created a lighting plan and separated the electrical so each new business had its own dedicated power source.
This location is a smaller satellite salon to the downtown Kansas City Studio 39. This smaller space was designed to light multiple work areas, but each area had specific lighting needs for the work that would be done in that area. This salon is a hair color specialty salon, so lighting needed to reflect color in a balanced neutral light, yet also give a relaxing and high end feel. The owner also wanted to include elements from her existing location for brand consistency. You can see a similar project we did for a wellness spa here. Watch a video of the Studio 39 Salon of Lakewood finish here.
To learn more about this location and the salon brand at www.studio39salon.com.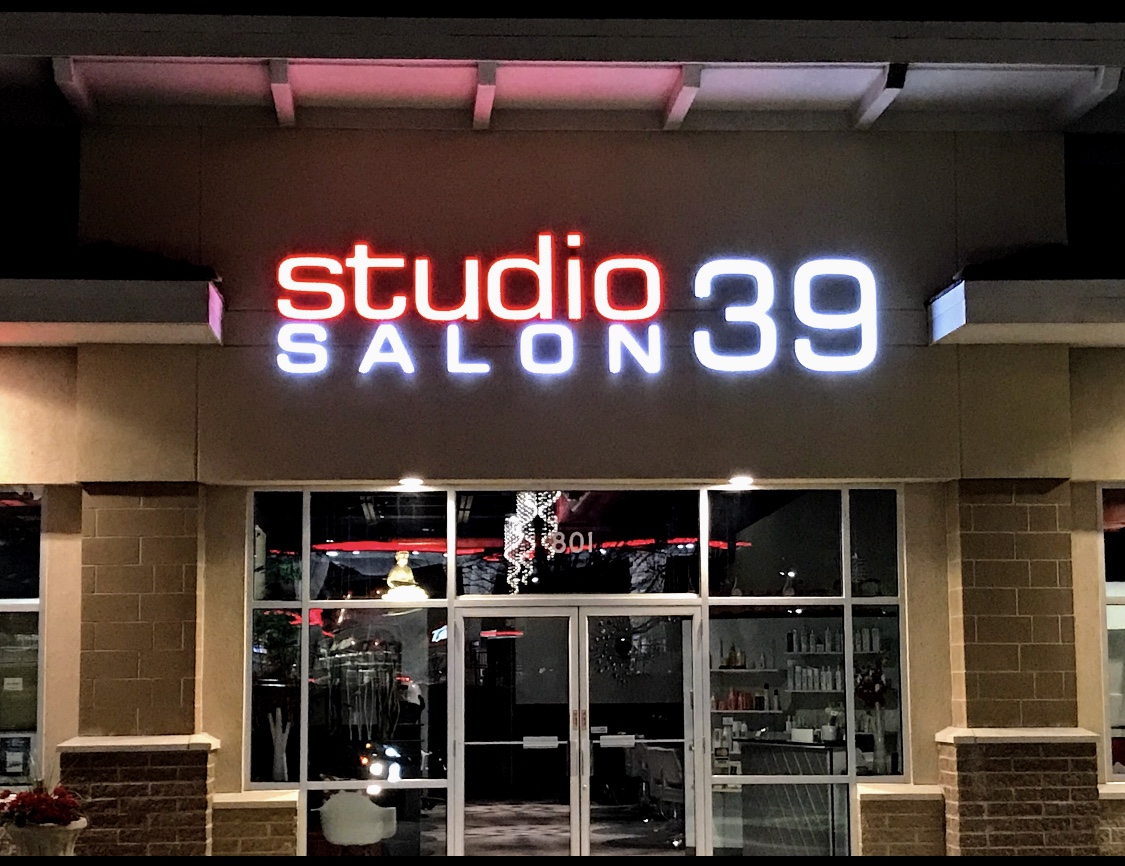 Studio 39 Salon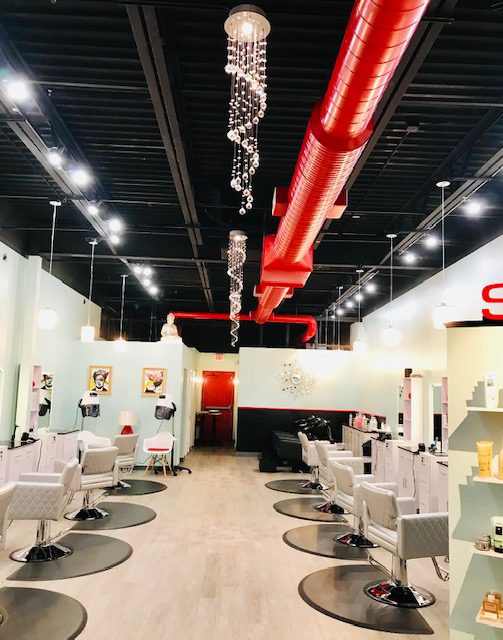 Salon interior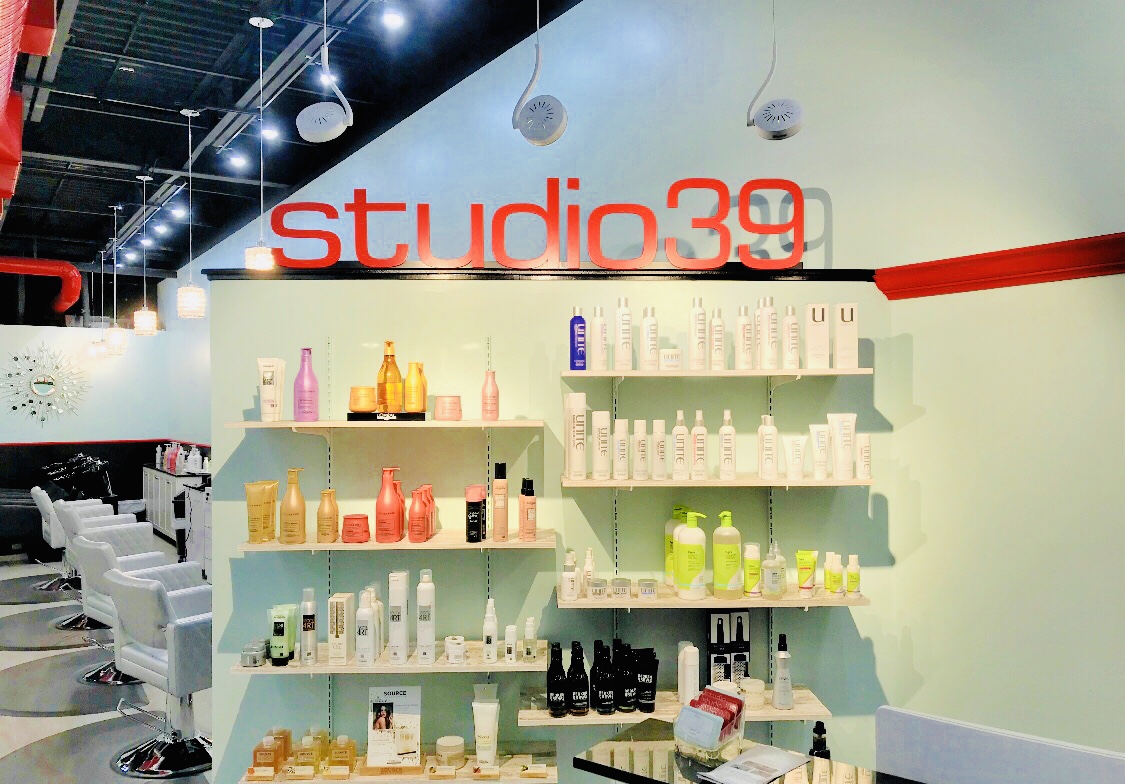 Retail Lighting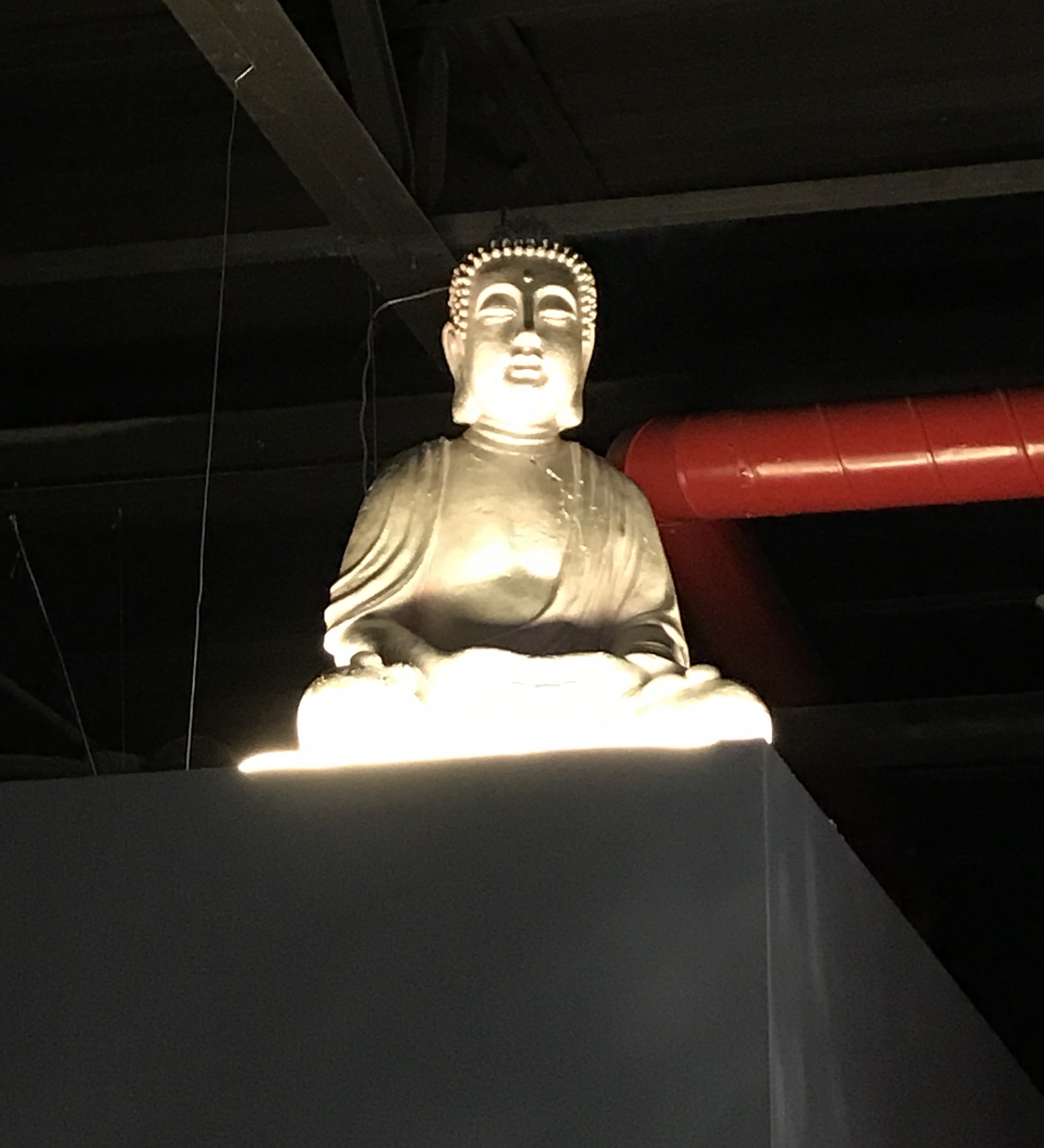 The Buddha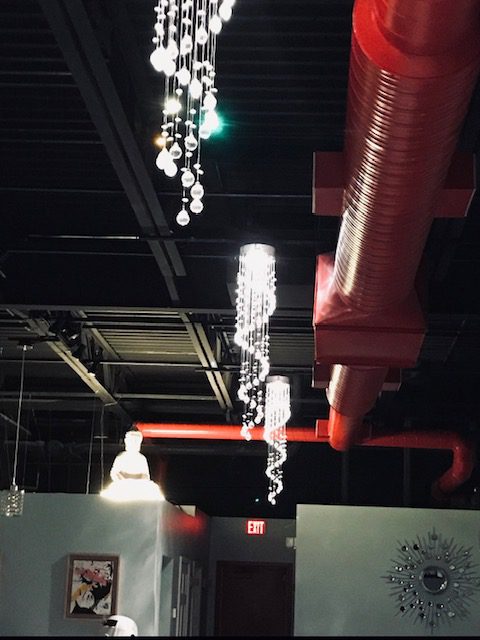 The Chandeliers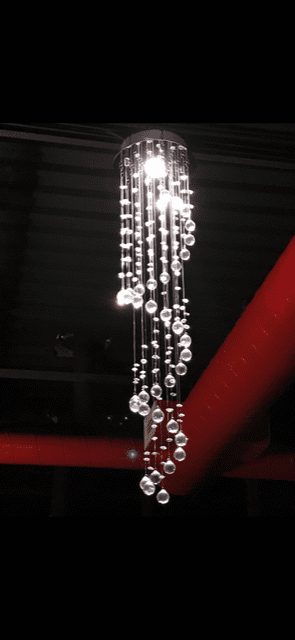 Water Drop Chandeliers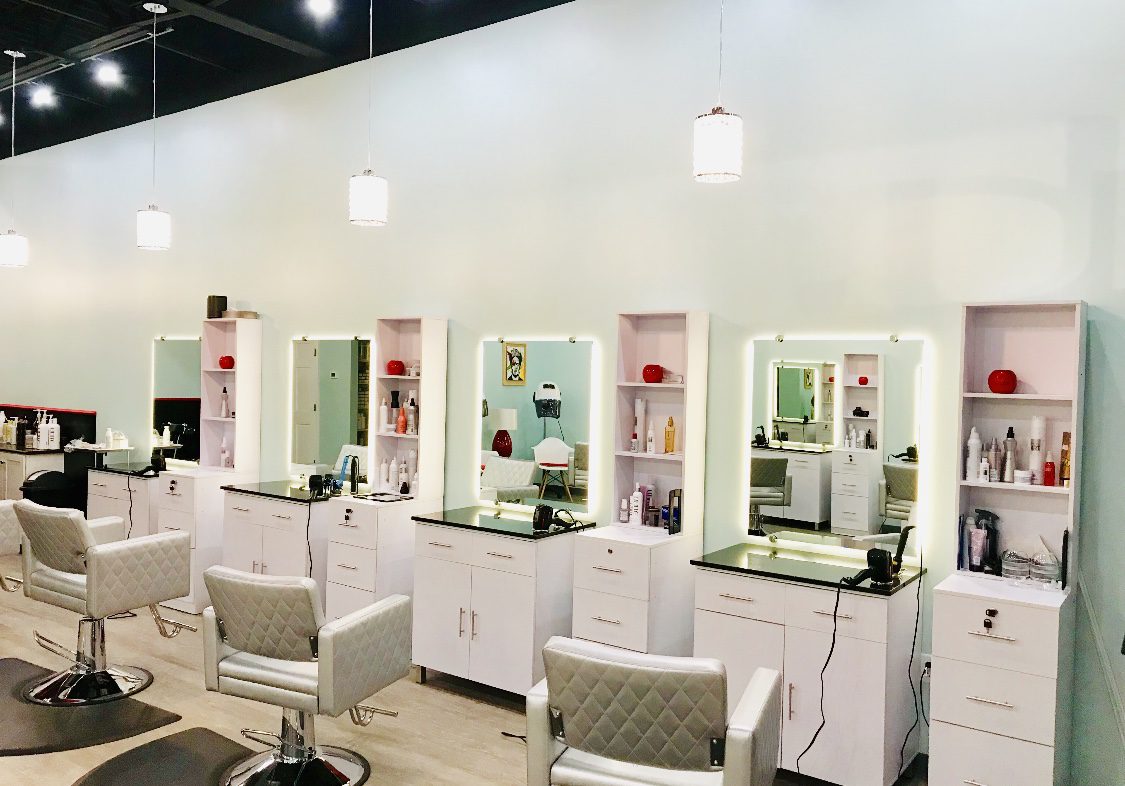 Custom Backlit Mirrors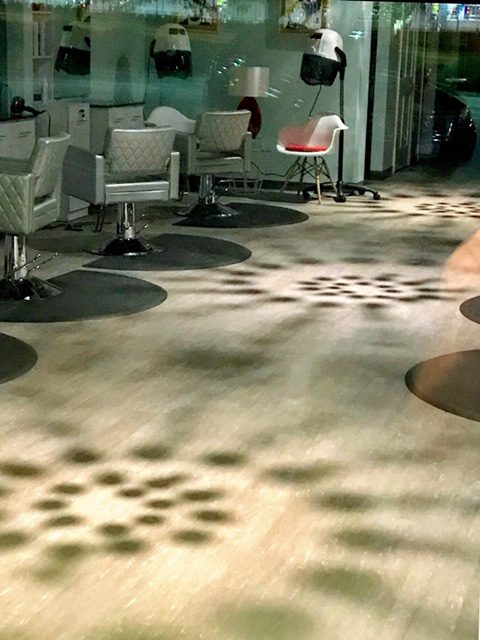 The artistic floor pattern.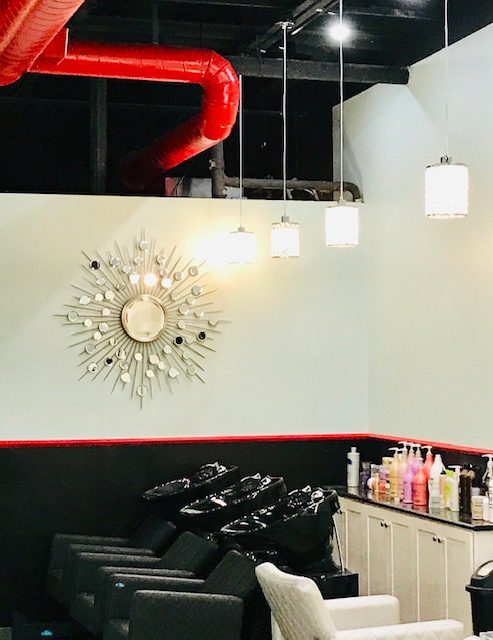 Shampoo area pendants.